April showers bring May flowers, and here in Carson, Washington that saying couldn't be more true. You will find no shortage of wildflowers as they paint the hillsides in vibrant colors. Paired with perfect spring weather, as well as local wildlife, a wildflower hiking excursion is an absolute must. So grab your camera and hiking boots, and head to Carson for your springtime adventure.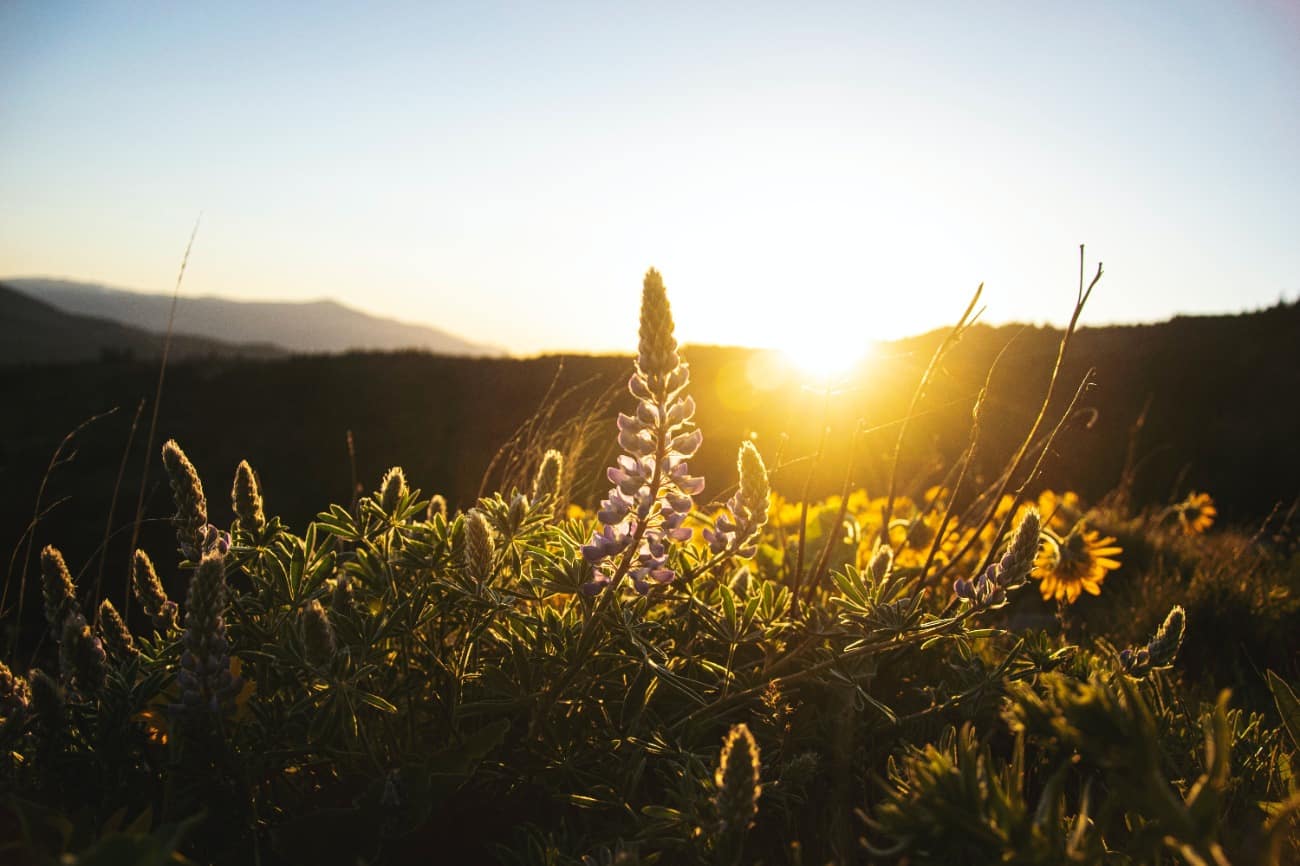 This 1.9-mile loop, located in Columbia River Gorge Scenic Area, features a river, waterfalls and wildflowers. Starting off on your hike, you will pass one waterfall before continuing to the second waterfall. The trail then opens up to gorgeous views of the Columbia River with Mount Hood peeking out in the background. You will find numerous species of wildflowers, including Indian paintbrush and bicolored cluster lilies. As a precaution, it is highly recommended that you stay on trail as poison oak is plentiful in the area. Given it's short distance and impressive scenery, Catherine Creek Arch Loop is a must-do hike this spring.
Located in Mayer State Park, this 2-mile loop offers sweeping views of the Columbia River and flourishing wildflowers. The trail is rated as easy, allowing hikers of all skill levels to enjoy the trail. This trek would be an excellent place to hike in a picnic lunch and sit and enjoy the views. For a more leisurely hike that still contains jaw-dropping views, Rowena Plateau is a fantastic choice.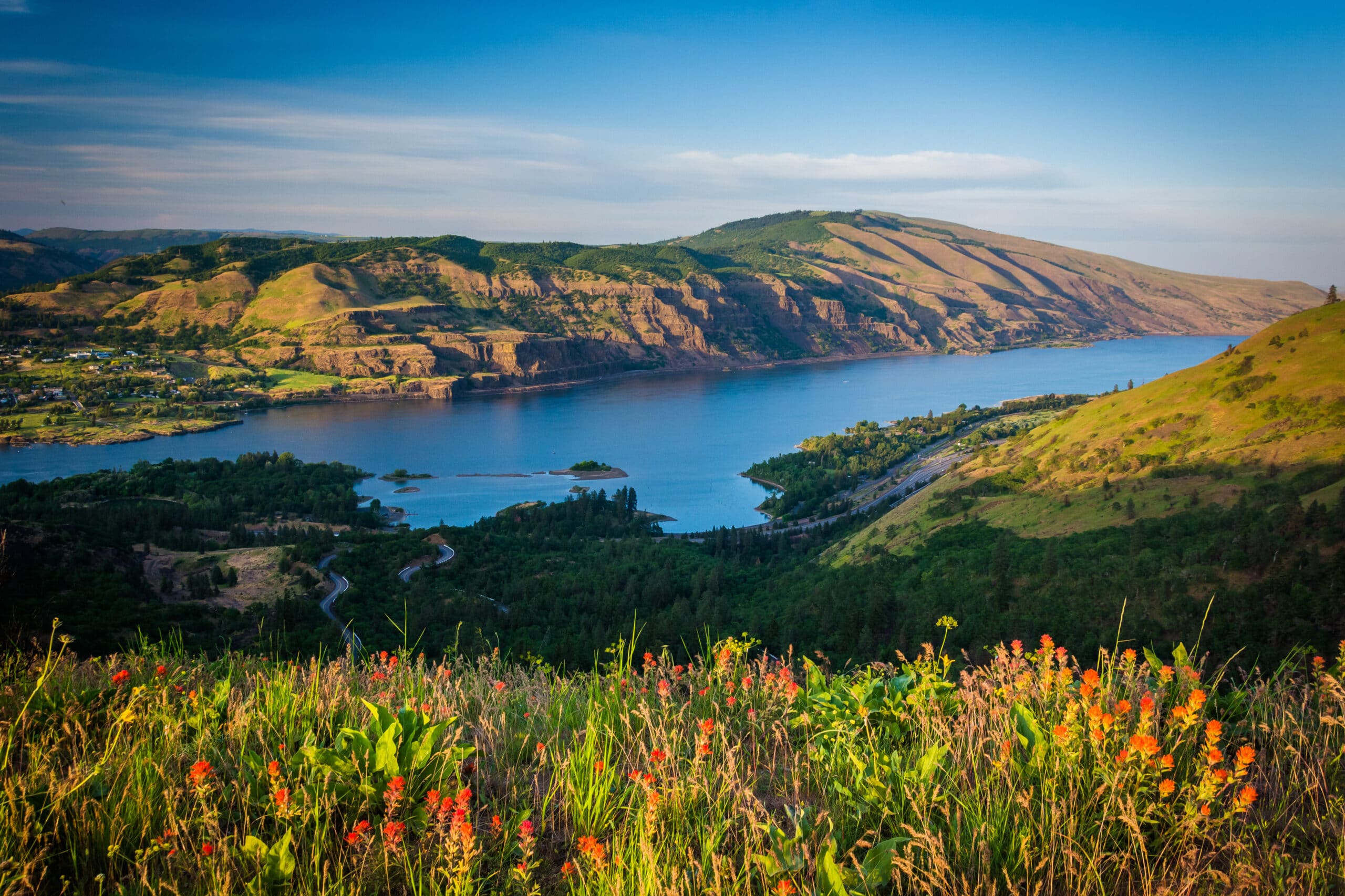 Mosier Plateau is a 2.7-mile out-and-back trail featuring a waterfall. The moderate hike includes a 728-foot elevation gain. Fairly quickly into your hike, you will pass an old pioneer cemetery, before coming upon a stunning waterfall as it cascades down the rocky hillside surrounded by wildflowers. Continue to the top of the trail to see picturesque views of the Columbia River. The trail is also popular amongst wildlife as deer and wild turkey are often spotted. Definitely don't forget your camera for this one!
This trail is a 6.8-mile loop and is considered more of a challenging hike due to steep inclines and an elevation gain of 1,624-ft. Despite it being more strenuous, the views you encounter are worth every step. During most of the hike, you will be able to see Mount Hood in the distance, along with plenty of wildflowers like balsamroot. With impeccable views and the opportunity for a decent workout, this trail is a must for your next spring hike.
Located in Mount Hood National Forest, this 2.8-mile loop trail takes you through an oak tree forest before reaching the overlook. Along the trail you will find wildflowers like lupine and balsamroot. At the overlook, you can take in the breathtaking views of rolling hills as the Columbia River flows below. This is a marvelous hike, however, parking is very limited at the trailhead, so plan accordingly. Begin this hike early in the morning to avoid crowds and, as a plus, have the stunning views all to yourself.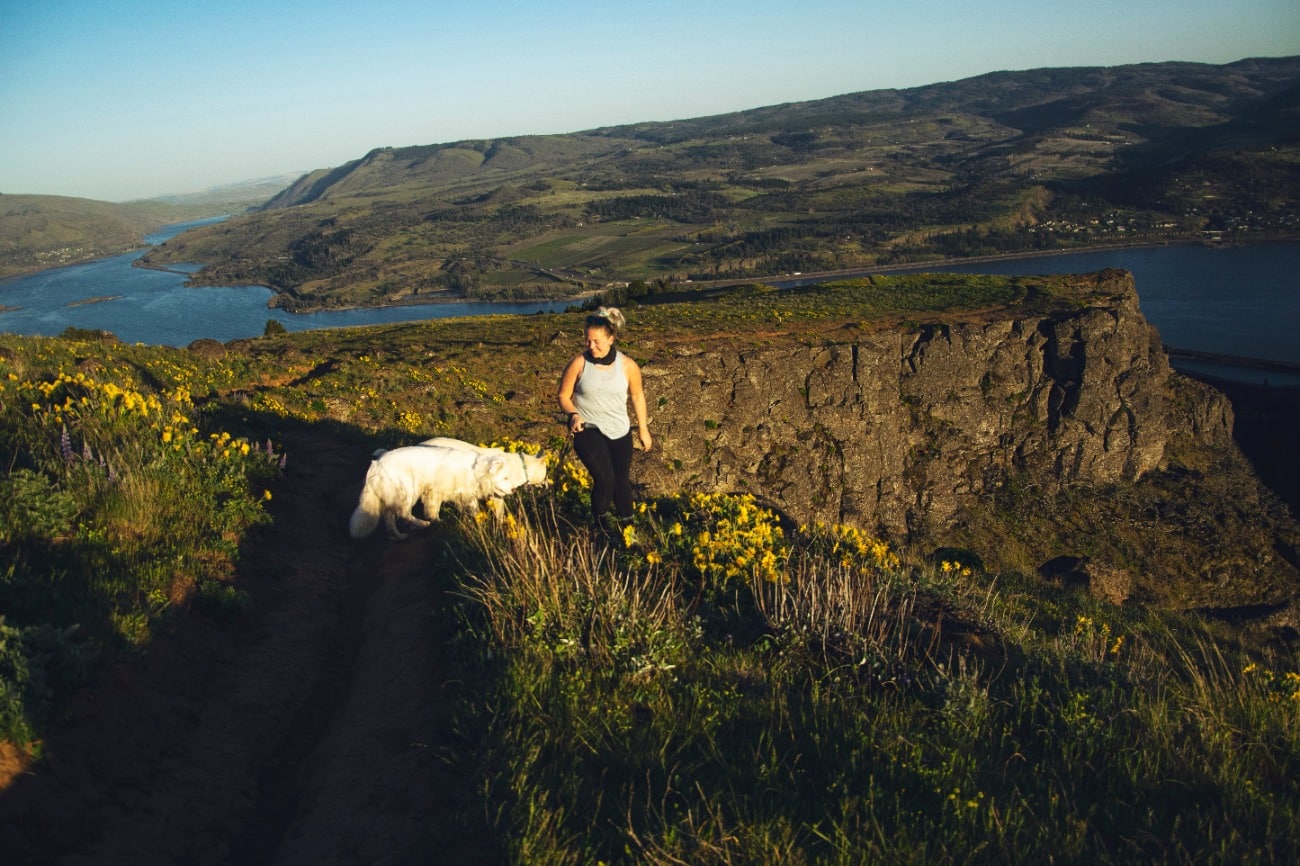 After your long day of exploring and filling your camera with loads of wildflower pictures, make your way to Carson Ridge Luxury Cabins. You will be able to continue your wildflower expedition on the property, flowers are bountiful in spring and summer. Enjoy the views on the porch of your private cabin, or book a luxurious massage to help ease your sore muscles after a day of hiking. We even offer dog-friendly cabins if you want to bring Fido along on your adventures. A stay at Carson Ridge Luxury Cabins is the perfect combination of luxury and comfort.