Your wife deserves to have a fun, memorable adventure this Mother's Day. Why not show her how much you appreciate her with a trip to an area with fresh fruit, wine, and gorgeous flowers? The Fruit Loop in Hood River Valley, Oregon is a must-visit destination. Dozens of produce stands, lavender farms, and wineries dot the 35-mile loop through the lush hills and country-side of the Hood River Valley. You and your sweetheart will have so much fun picking your own adventure on a self-guided tour. Make sure to download the map or pick one up in person in case you lose cell service!
Beautiful Blossoms
One of the main draws of Hood River Valley is Blossom Time. This bountiful celebration occurs each April, and is highlighted by an explosion of pink and white flowers throughout the valley. Drive along the Fruit Loop to enjoy the beautiful blooms along the orchards. Additionally, the area is home to two intoxicating lavender farms, which both host gift shops and options to pick your own lavender from the fields.
Fruity Fun
You two won't be able to resist pulling over to taste test a few homemade treats. Plus, how often do you get to sample fruit grown right there in the fields? Draper Girls Country Farm lets you pick fruit right off the tree for yourself! Need something more substantial for lunch? You can't beat the pulled pork sandwich at Apple Valley BBQ. When the sweet tooth kicks back in after lunch, your partner will be sure to thank you if you grab a huckleberry milkshake at the Apple Valley Country Store.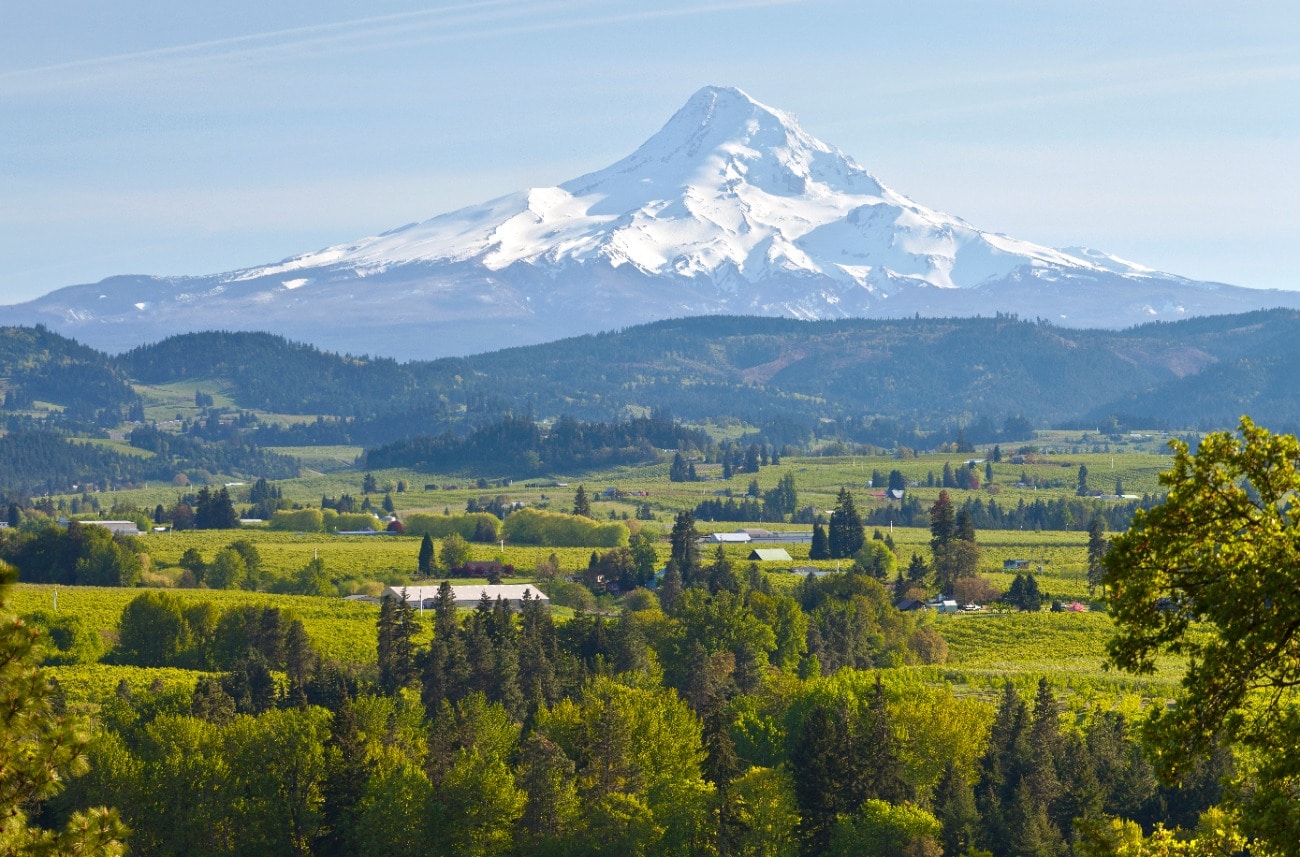 Sample Cider and Wine
Along the Fruit Loop, there are plenty of wineries and farms that produce delicious alcoholic beverages. You can take over as designated driver while your lovely bride samples the local wines and ciders. Stop at Marchesi Vineyards & Winery, and grab a table on the sunny patio to enjoy delicious wine with a fresh, tasty charcuterie board. Solera Brewery is another gorgeous location to sample small-batch brews while enjoying a beautiful view of Mt. Hood. 
Stay in a Luxury Cabin
Turn Mother's Day into an extra-special weekend by booking a luxury cabin. Sitting on the other side of the Columbia River, Carson Ridge Luxury Cabins offers romantic, private cabins that provide the ultimate escape. Surprise your better half with a rejuvenating massage or another spa service to help her fully unwind. The gorgeous scenery of the nearby Columbia River Gorge makes the cabin's setting truly special.
Take advantage of the May special at Carson Ridge Luxury Cabins to lock in a discounted rate for your Mother's Day adventure. You and your wife will love to stay in a beautiful Pacific Northwest cabin just 45 miles east of Portland.