For the last 12 months, we have devoured all that the Columbia River Gorge has to offer. We've conquered hikes to Falls Creek Falls, Panther Creek, Puff Falls, Lower Lewis Falls, Blue Lake, Theresa's favorite secret waterfall and all sorts of strangely quiet sections of the PCT. The treasures of Gifford Pinchot National Forests have been our sanctuary throughout spring, summer and fall. Now, it's time to head to the north side of Washington state to watch the whales migrate through the Strait of Juan de Fuca. 

Enter Sea Cliff Gardens 
Sea Cliff Gardens is the B&B we dream about when we're craving almond coconut macaroons, well-crafted antique furniture, impeccable English gardens, watching the sunset over the sea in comfy Adirondack chairs, and so much more. 
If you're craving a fresh coastal breeze, whale watching, boutique shopping, hiking, lavender farms, and even lions, tigers and bears, then Sea Cliff Gardens should be at the top of your list. Bill and Laura Segil are the hosts and owners of this seaside oasis. 

Things to Do near Sea Cliff Gardens
Sea Cliff Gardens is located between Sequim and Port Angeles. The property is on the Strait of Juan de Fuca and the doorstep of Olympic National Park, which features Hurricane Ridge and Lake Crescent. The boutique shopping in these quaint towns includes creations made by local artisans, tasty bakeries, and charming bookstores, with all the small-town hospitality you desire. 
The nearby Salt Creek Recreation area boasts waterfront scenic hikes and trails to a historic WWII military bunker. Our favorite hike starts at the Striped Peak Trailhead, which can take you on an easy path to tide pools, a hilly hike through a mossy, old growth forest, and past bunkers and a spectacular waterfall!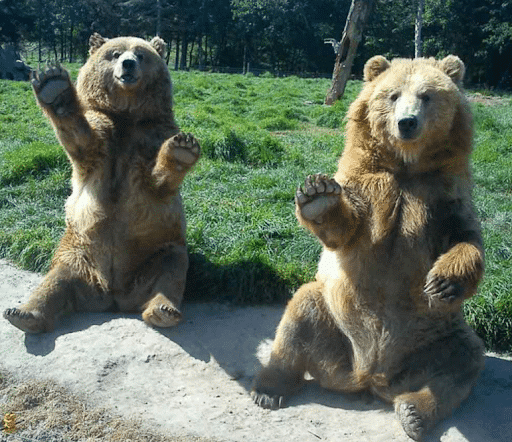 As for the lions, tigers and bears, you'll have to drive through the Olympic Game Farm located near Dungeness Bay. This longtime game farm offers a variety of rescued animals to observe. Want to have your travel itinerary created for you? Bill and Laura's Five Days of Exploring has everything you need to keep you hopping! 
Heading South
If you're also craving the mountains, craft breweries, distilleries, wineries and private cabins, it's time to plan a trip to the Columbia River Gorge. Located in Southern Washington, Carson Ridge Luxury Cabins are sure to earn a spot on your travel bucket list. Our spotless, romantic cabins offer an escape into the peaceful forest of the Pacific Northwest. Spend your days hiking to stunning waterfalls, sipping at the local wineries, or following our ultimate local road trip guide. 

Discovering the Rest of Washington State
An easy way to find other safe, unique inns while you explore Washington state is to use Washington INNSiders. The Washington Independent Inns Network (WIIN) search engine showcases inns that are the best fit for you. All the inns are small independent properties inspected by WIIN for safety and cleanliness. Innkeepers lovingly care for each charming inn. Plus, they all offer a homemade breakfast to fuel you for your Washington adventures!
Wherever your travels take you, we wish you happy trails and rewarding excursions.