Multnomah Falls
If you're planning on seeing some of the most iconic Columbia River Gorge waterfalls, Multnomah Falls should be at the top of your list. These falls are the most visited natural recreation site of the entire Pacific Northwest, and more than 2 million people come to see them each year. Currently, the lower viewing platform and the trail to the famous Benson Bridge are open to the public, but other trails in the area are closed due to the Eagle Creek Fire of 2017. Don't let this deter you; you don't want to miss this awe-inspiring 611-foot cascade.
Falls Creek Falls
Falls Creek Falls is one of our favorite waterfalls in Washington State because of its sheer beauty and power. The 6-mile loop to the falls is considered moderate, but the nature you will see along the way is worth the trek. For much of your journey, you'll be treated to the sound of a babbling stream that gradually turns to roaring water. Many visitors love the suspension bridge you'll have to cross before finally making your way to the falls. The trail will bring you out to a front row view of the falls, and there are boulders and picnic tables available for you to rest and take it all in.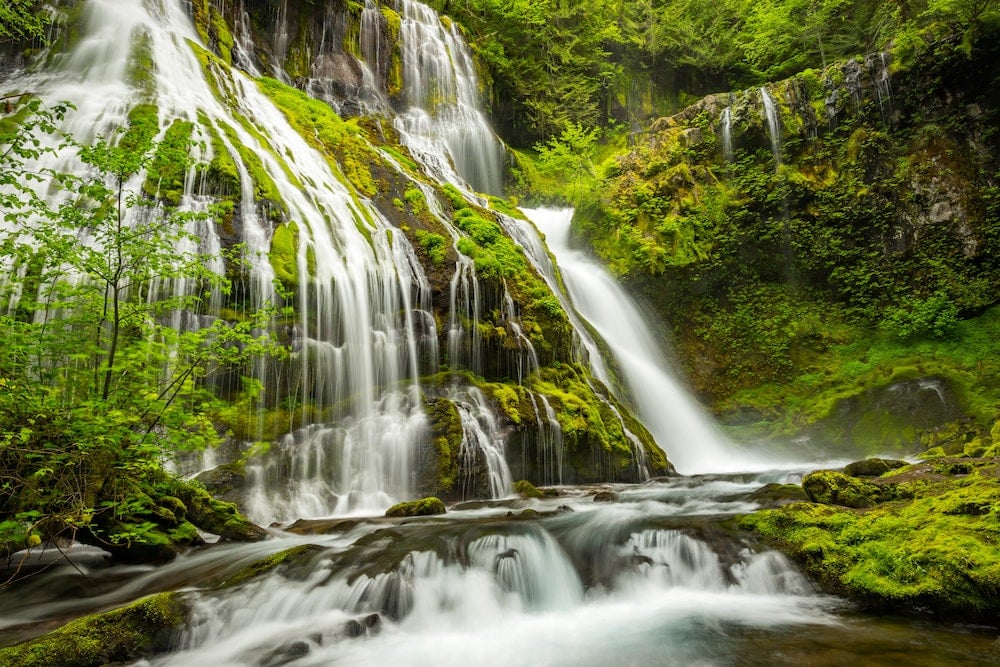 Panther Creek Falls
If you're looking for one of the most convenient Columbia River Gorge waterfalls to visit during your stay at Carson Ridge Luxury Cabins, head to Panther Creek Falls. Not only is the hike to these 130-foot cascades short and easy, the trailhead is only a 20-minute drive from Carson Ridge Luxury Cabins. The hike itself is less than a mile to the falls, and we recommend packing a picnic to enjoy while you take in their beauty.
Starvation Creek Falls
Located in Starvation Creek Park, the Starvation Creek Falls are not to be missed. The park itself is full of history; many believe it got its name when trains got stuck in the snow in this area during the 1880s. The only way the passengers were saved was because of the heroic men that brought them provisions on skis! Whether this is true, we may never know, but on your way to the falls, you can read all about the history of the park. Once you follow the signs to the falls, you'll reach the beautiful 227-foot cascade.
Book Your Getaway Today
Explore the stunning Columbia River Gorge waterfalls and more when you book your stay at Carson Ridge Luxury Cabins. We believe your lodging should be more than just a place to sleep; it should be an experience.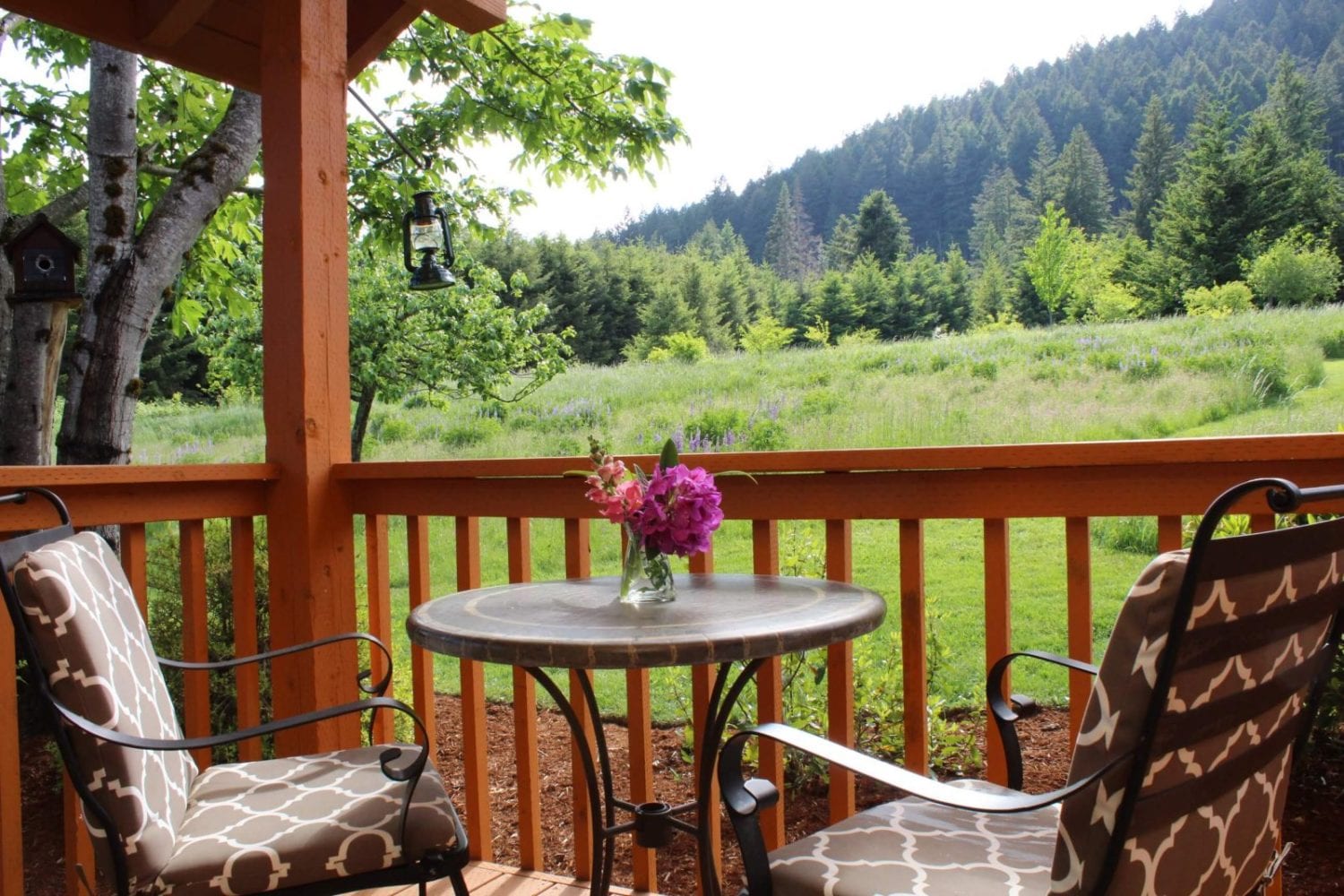 Our private bed and breakfast cabins put you in the middle of nature while providing you with luxurious amenities. Enjoy added comforts like custom-made beds, private jetted tubs, plush robes, and more. We look forward to seeing you in the Columbia River Gorge!