Each season you experience in the Pacific Northwest has something incredible to offer. From pure white snow to a rainbow of wildflowers, the changing of the seasons is magical. When you stay at Carson Ridge Luxury Cabins this autumn, you'll get to experience what makes it special: the Columbia River Gorge fall foliage. Wrap yourself in a cozy sweater, get into the autumn spirit with a cup of cider, and come see the incredible changing of the leaves.
When to Come See Columbia River Gorge Fall Foliage
If you want to see Columbia River Gorge fall foliage, your best bet is to come during a peak time. The peak leaf viewing time in the Gorge is usually late September to mid October. Luckily, peak colors usually last about two weeks, so you have a pretty long viewing window in case your prediction is off by a few days.
How to Enjoy Columbia River Gorge Fall Foliage
A Forest Hike 
Get up close and personal with the breathtaking leaves when you surround yourself with them on a hike. There's nothing like strolling on a path blanketed by red and yellow fallen leaves. Then, when you look up, the entire canopy above you catches the sun's rays to provide a magical experience.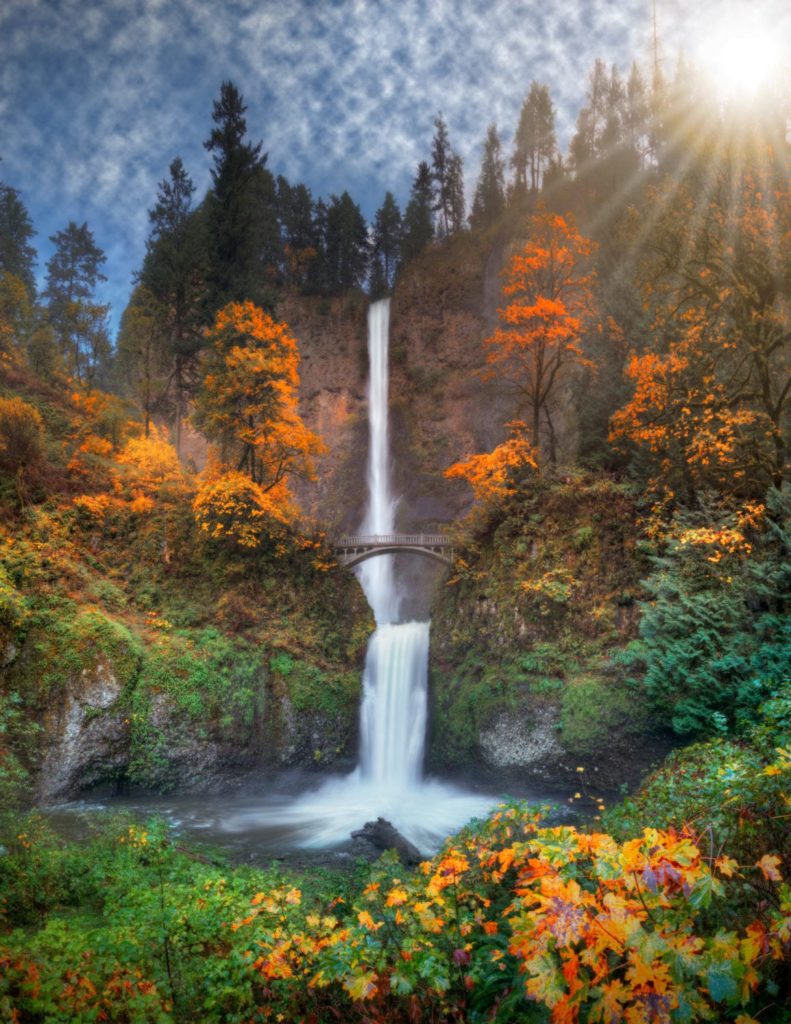 There are a number of great autumn hikes near Carson Ridge Luxury Cabins, and we're more than happy to suggest our favorites to you. One you can't miss is the Cape Horn Trail.
You'll be surrounded by gorgeous foliage, and overlooks like Pioneer Point and the Nancy Russell that give you sweeping views of the Gorge's changing leaves.
On Horseback
Sometimes hiking through the Gorge can be challenging. If you're looking for a less strenuous activity to explore, try horseback riding. The Northwest Lake Riding Stables is an expert in guided trail rides, and they are open through the end of October. Let them take you on an excursion full of fall foliage and scenic overlooks. Plus, this romantic activity is the perfect fit for your special stay at Carson Ridge Luxury Cabins.
Some of the Best Columbia River Gorge Fall Foliage is at Carson Ridge Luxury Cabins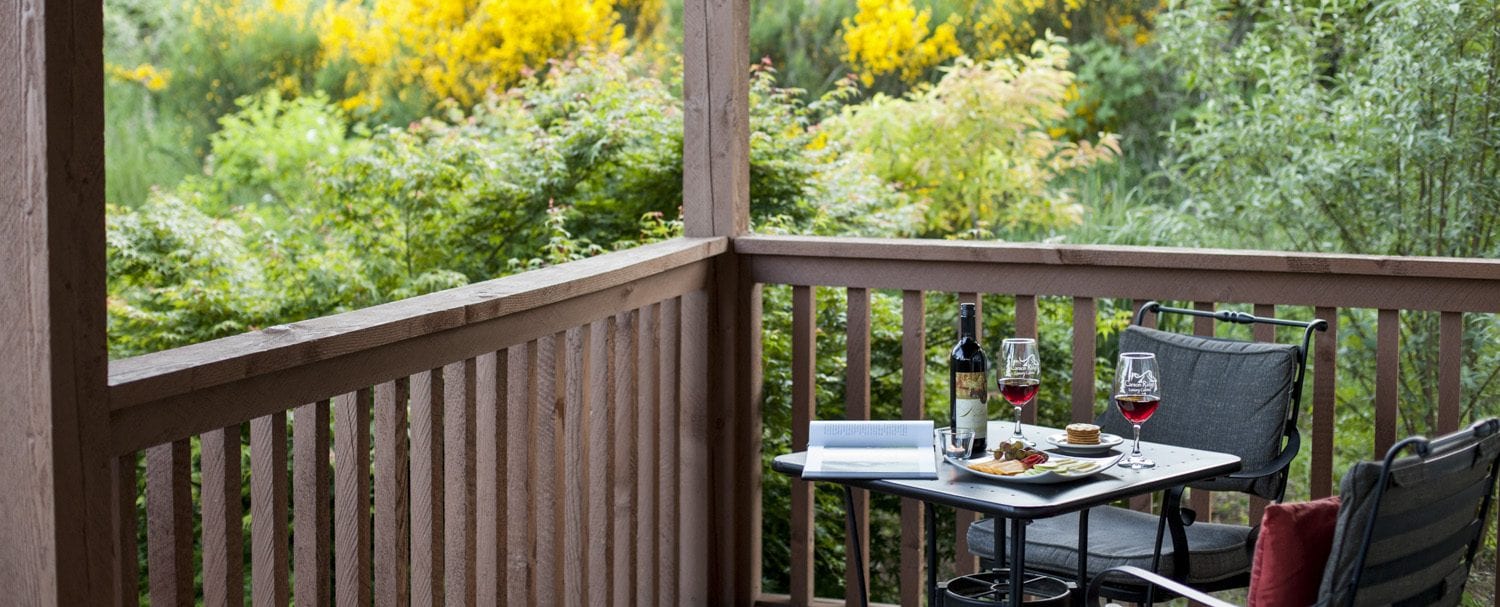 Come see the beauty of the Columbia River Gorge fall foliage right from the front steps of your private cabin. Carson Ridge Luxury Cabins sits on 9 acres of beautifully landscaped grounds surrounded by towering forests and neighboring mountain ranges. When autumn arrives, the entire area is transformed. Browse through our luxurious accommodations to start planning your stay. Consider a cabin like our Mount Hood Cabin; you'll love sitting out on your secluded porch as you gaze out at the changing leaves before heading in for a soak in your private jetted tub. Book your stay today.