If you're looking for an unforgettable getaway to the beautiful Columbia River Gorge, then now is time to discover the best cabins in Washington, the Carson Ridge Luxury Cabins. Surrounded by one-of-a-kind natural beauty, our luxury cabins in Washington are a true sanctuary, perfect for romantic escapes and adventure-laden getaways.
Each of our cabins is luxuriously appointed and offers the perfect place to relax, unplug, and escape the day-to-day stress of our modern lives. Moreover, our cabins in Washington are well-located to enjoy the best of the Columbia River Gorge throughout your stay. Spend your day hiking surrounding trails and taking in the dramatic scenery of the Columbia River Gorge, or head to downtown Hood River and surrounding towns for wine tasting, great restaurants, shops, and more.
If you're looking to leave the world behind for a few days, you'll find no better place than our luxury cabins in Washington. Embrace the quiet solitude of Mother Nature and book your stay at the #1-rated cabins in Washington today.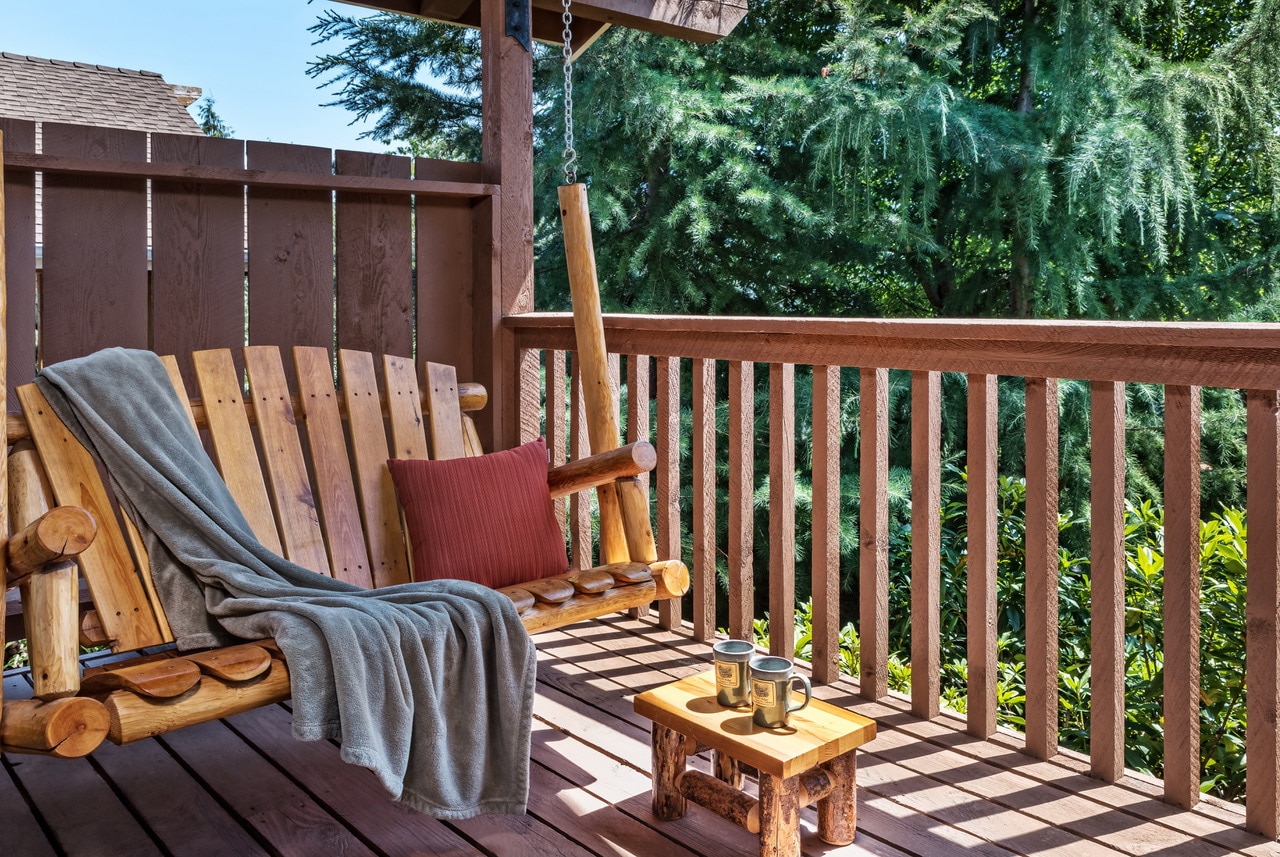 The Best Cabins in Washington State
Rain or shine, we offer the best cabins in Washington for year-round getaways. Spring, summer, and fall are the perfect months for hiking, biking, and otherwise exploring the vast wilderness of the Columbia River Gorge, Mount Hood, Mt. St. Helens, and the Gifford Pinchon National Forest. A whole new range of outdoor pursuits opens up in winter, including snowshoeing, nordic skiing, downhill skiing, snowboarding, and snowmobiling. Regardless of the season, one visit here is all it takes to see why we're rated as the best cabins in Washington.
Whatever season you choose to visit, you'll find that our cabins in Washington have a quiet, magical quality. It's why we call our cabins a sanctuary. The stress will start to melt away the second you arrive, replaced instead by a sense of peace and solitude you can't find at home. We offer guests their choice of ten romantic cabins, each positioned for privacy and outfitted with luxurious amenities.
Each of the cabins has been thoughtfully decorated and offers custom-made queen or king-size beds, comfortable seating, in-cabin welcome snack baskets, cozy cotton robes, and much more. Soak in the in-cabin jetted tubs, stroll through our gardens, relax by one of our two firepits, and otherwise enjoy the view with a delicious glass of wine from your private porch. We also offer massage services on-site, in the privacy of your cabin that for that added touch of indulgence throughout your stay.
Things to do in Hood River
Though the opportunity to relax and unwind in the luxurious comfort of our cabins in Washington is enough for many of our guests, the lure of Columbia River Gorge's natural beauty is hard to ignore! There are so many things to do in Hood River and the surrounding areas, and we love nothing more than to share in this special place with our guests.
Luckily, no matter why you've come, there's no shortage of things to do near our incredible Cabins in Washington. From wine tasting, visiting local farms, and enjoying activities on the Columbia River itself to hiking, biking, and chasing waterfalls around the area, there's plenty to keep you busy and having fun for days. Here are a few of our favorite things to do in Hood River:
Luxury Lodging Near Hood River
Every guest who visits our romantic cabins in Washington is different, which means every getaway to our beautiful paradise will be unique. Whatever you want from your getaway, we'd be more than happy to help you plan it. In the meantime, carve out some "you" time in our gorgeous cabins in Washington. Book your getaway today!