What You'll Find at the Cape Horn Trail
Vibrant Nature
The Cape Horn Trail is absolutely breathtaking at any time of year. During the spring and summer, flowers line the paths with vibrant colors. It is one of our favorite hikes for viewing wildflowers like trillium. Peak wildflower viewing is from May to June, but this trail is a treat throughout the year.
As fall arrives, the leaves begin to change on the towering trees to shades of red and yellow as if the treetops are ablaze.
Fantastic Views
As you hike, you'll be surrounded by dense forest broken up by gorgeous scenic overlooks such as Pioneer Point and the Nancy Russell Overlook. Here, you'll see sweeping views of the Gorge. As you travel through, keep an eye out for beautiful sights such as waterfalls and wildlife.
Trail History
The Cape Horn Trail is special. The creation of this popular hike would not have been possible without the help of Nancy Russell. Russell took out a bank loan in her own name to purchase this gorgeous land that would have otherwise been turned into a subdivision. With years of hard work, it has been turned into the gorgeous pathways we know and love today.
Before You Go
Hiking with Barkley?
Once you get to the Cape Horn Loop, the paths are well-marked and there are a few waterproof boxes with maps throughout. Dogs are allowed on the trails as long as they are leashed, but the many steep cliffs can make it dangerous for them. While it is a great hike year round, make sure to wear proper gear and keep an eye on the weather in case of slippery trails!
When Can I Visit the Cape Horn Trail?
The lower section of the Cape Horn Trail is open from July 15 to January 31 during the day. From February 1 to July 15, this part of the trail is closed for peregrine falcon nesting so visitors don't disturb them. However, the Nancy Russell Overlook portion of the trail is open year round.
The entire loop is 7.1 miles, but you could always choose to hike a shorter distance and then turn around. There is no admission charge to the trail, but the creators hope the users will be respectful to the property to keep the trail open for years to come!
Book Your Adventure Today
You'll need a home base for all your adventures in the Columbia River Gorge, and we know just the place. Carson Ridge Luxury Cabins has everything you need to relax after a day out on the mountain.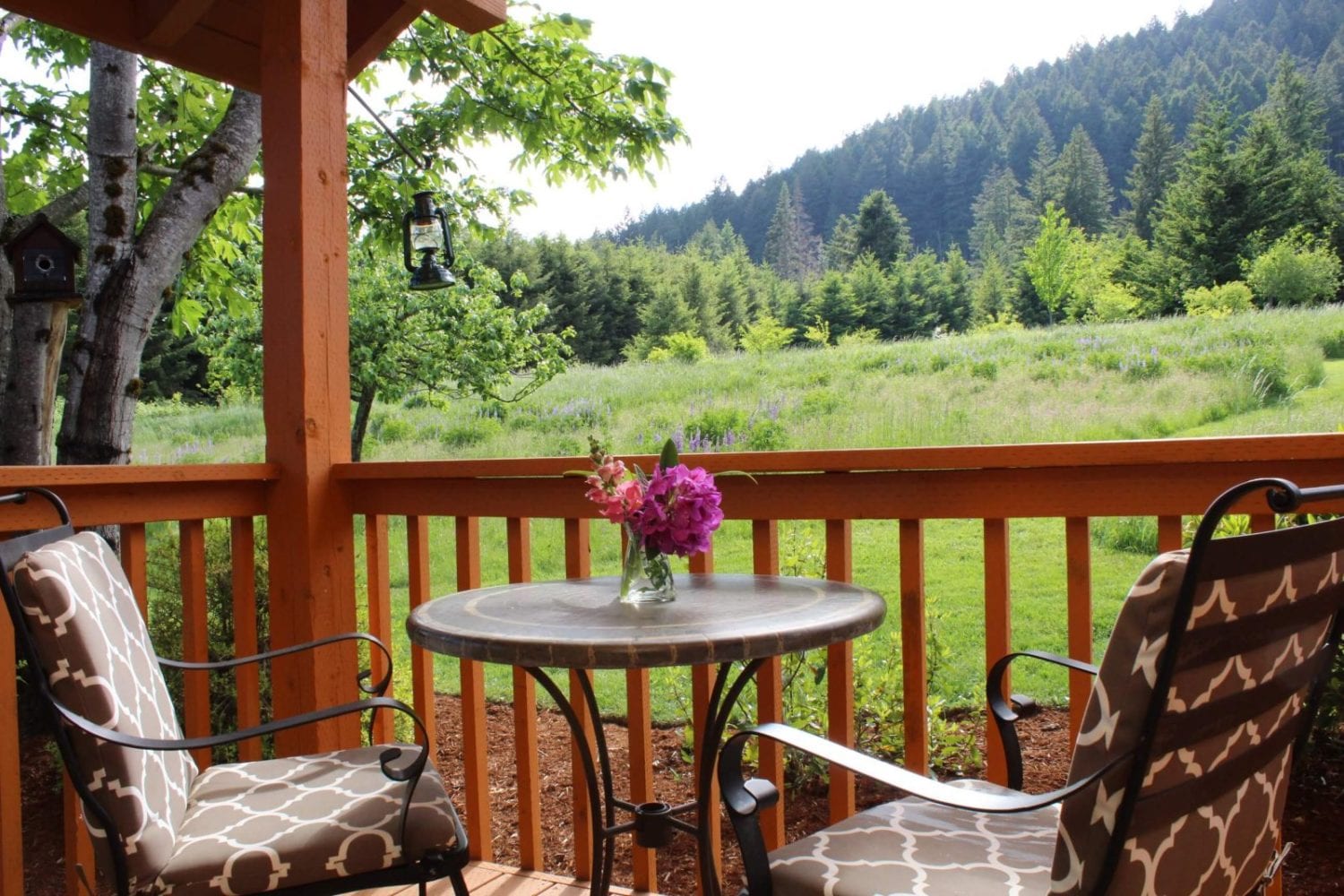 A soak in our whirlpool tub and a restful sleep on our luxurious linens will make sure you are refreshed and rejuvenated for your next excursion! Browse our cabins to start planning your getaway. If you're bringing your dog to hike the Cape Horn Trail, you can bring your pup to the cabins, too! We have dog-friendly lodging options so nobody has to miss out on the fun.
We look forward to seeing you!