Download Our Free Vacation Guide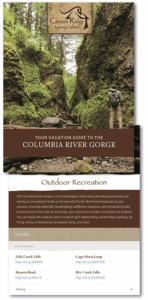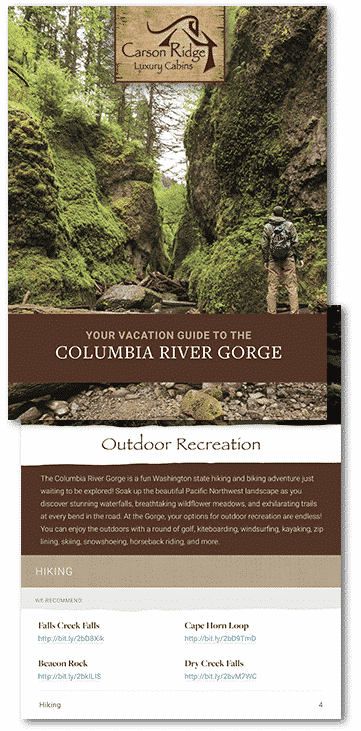 If you are planning a visit to the beautiful Columbia River Gorge in the near future, then you should definitely consider downloading our free guide to the area! The gorge, as well as the surrounding area, have become a truly popular destination for visitors from around the globe! There is a multitude of things to do and sights to see, and our Vacation Guide to the Columbia River Gorge area outlines it all for you.
Download our guide to see all that you can take advantage of while you're here.
Our guide covers:
Festivals & Events You Don't Want to Miss
Fun Outdoor Activities to Do in the Area
Unique Historic Sites & Museums
The Best Local Wineries & Breweries to Visit
Restaurant Recommendations for the Best Places in Town
Complete the form below and get your free Vacation Guide!