Eco-Friendly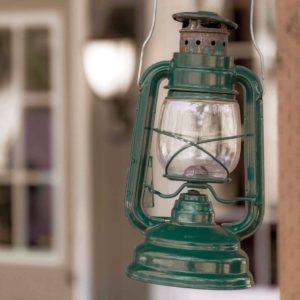 The owners of Carson Ridge Luxury Cabins believe in doing what you love, because life is too short to do what you think you ought to. As owners, Richard & Theresa wish to perpetuate their passions for hospitality and protecting the environment, which is reflected in the Carson Ridge Green Lodging Program.
When you indulge in one of our cozy cabins, you'll feel good knowing that your getaway is not only luxurious but environmentally friendly. As you stroll through our gorgeous gardens and enjoy your comfortable cabin, take a look at some of the green additions that have been put in place. Book your stay knowing you are protecting the environment!
Carson Ridge's Green Lodging Program currently includes:
Member of the IStayGreen hotels program
A recycling program for our entire bed and breakfast in Washington State, with blue boxes in all cabins to encourage guests to recycle and remind them of the importance of recycling
Presently the items disposed of in the blue boxes are sorted into recyclable categories and delivered to the nearest recycle depot
The cabins' complimentary bottles of water have been replaced with reusable glass bottles,  Guests may purchase the reusable PCB-free plastic water bottles find in their cabins for a nominal fee – they are perfect for hiking and touring around
A towel re-use program is in place so only towels that require washing will be replaced, thus reducing both water and energy consumption
Environmentally-friendly bathroom amenities
Keeping our windows open, rather than running the air conditioning. Fresh air is much healthier than the stale air of a closed room
Using energy-efficient lighting, appliances, insulation, weather stripping, and turning off lights and appliances when not in use
Replacing worn-out appliances and equipment with more energy-efficient models
Using on-demand water heaters so electricity is not wasted keeping a water tank heated
Solar lit pathways on property
Low maintenance gardens that require minimum watering
Local and seasonal food in our kitchen
Creating partnerships with other organizations that have demonstrated a commitment to preserving the environment
Utilizing environmentally-responsible building materials and strategies for new properties and renovations to reduce environmental impact
Silver Level for Green Leaders through TripAdvisor
Green Door through the WIIN
Our property offers ultimate romance in our luxury cabins and Hood River spa. We hope to have you as our guests soon.